THE ULTIMATE GUIDE TO LOCAL AREA MARKETING SUCCESS
You may have heard that we are living in the experience economy? It's true! We crave authentic experiences that are real, relevant and useful. And one of the best ways to deliver this experience for your customers is local area marketing, no matter what the size of your business is.
Try our 90-day local area marketing plan approach
Download our 90-marketing local area marketing plan template now
Local area marketing connects brands and businesses with local communities and businesses. Smaller businesses have been doing this for years, maximising their business close to home through their support of local communities. Now, for businesses of all shapes and sizes, it's increasingly important in a global world of generic brand experiences to achieve this closeness with local communities and build more intimate relationships as a result.
What is local area marketing?
Local area marketing is the marketing strategy that aims to connect with a local (or a specific, ring fenced) audience, usually in a particular location with a unique or tailored value proposition. Indeed, sometimes even the product or service offer is customised for the local needs. Local area marketing can create a closer affinity between your brand and business with local consumers, businesses and organisations driving greater awareness, consideration and sales.
WHAT ARE THE KEY DRIVERS OF LOCAL AREA MARKETING SUCCESS?
HERE ARE 7 KEY DRIVERS.

1. Align your message with your local point of connection
Your brand positioning needs to tailored for the local needs and wants. This doesn't mean the abandonment of your brand positioning; however, it may mean that certain attributes are more important for the local area or that you focus more on the purpose and values of the brand. To be sure, conduct some research with the local community. Be sure not to focus on your business and brand. Instead try to understand the local mindset and what drives people together. Your business and brand are not going to change the local behaviours and attitudes; however you can hold up a mirror in a positive way to the locals and in the process, communicate that 'we are just like you'. In other words, we relate to each other.


Example of aligning your message with a local point of connection in local area marketing
For timber manufacturer, Timberlink the point of connection with the local Tasmanian community was the pride locals felt being Tasmanian – just like Timberlink also felt. This clever twist on the words from "Made in…" to the words "Made of Tasmania" enabled a strong point of connection.

2. Setup your website with Google My Business and local keywords


Ensuring your website ranks for local keywords is good business sense when you consider that over 40% of all Google searches are local. The first step is to take advantage of Google's local pack via your Google My Business listing. Making sure you complete and optimise with information, images and reviews is the foundation of local SEO and when you consider that over 50% of businesses haven't even claimed their GMB listing, this represents a local competitive advantage. Here are the guidelines for setting up your GMB. For local keywords you simply need to think like a local. If I'm searching locally, I'm more than likely to format my search based on service in location. So, insert your service and location and cover all of the variations you can think of in applications for H1, title tags, URLs and meta descriptions.


Example of Google My Business in local area marketing
If you're a retailer, here's how to do Google My Business. McDonald's have a GMB page for every outlet.

3. Feature local landing pages with local case studies/testimonials


If you want to start ranking for local areas then setting up local landing pages is an essential tactic to employ. Set up the landing page URL like this: www.yourbusiness.com.au/area-1/. These local landing pages work best if you have an actual presence in the area. They can carry local content such as local staff / local testimonials / local maps / directions / contact points / opening hours, and other useful content such as blogs tailored with keywords for locals. And don't forget to promote your local landing page in your marketing in the local area.


Example of local landing page application in local area marketing
Car rental company Europcar has a great template for their local landing pages that comprises maps of local attractions and content that links the local area and their services. https://www.europcar.com/en/car-rental/locations/australia/avalon

4. Connect with the locals via local citations


Online mentions of your business are known as citations and most often display your name, Address, Phone (NAP). NAP citations will help your local area marketing by: 
1) Improving your local ranking factors by verifying the Google My Business information, so make sure it's accurate and consistent information! 
2) We search for information in many places, not just Google. So, having your NAP details on social platforms like Facebook and other relevant directions only extends your reach. Local geographically-relevant citations, can include your Local Chamber of Commerce, local business associations and directories and community hubs.


Learn more about local citations and their importance for your local area marketing in this page.

5. Employ a local publicity relations expert


Local publicity is largely under-utilised, however reaching out and engaging with local news media and community groups is a great way to create an authentic local brand presence. Often local news publications are more amenable to partnering with business given they have stretched journalistic and content resources. At the core of great local public relations is a content plan that creates an ongoing narrative that frames your stories in a way that is relevant to your local customer's needs. Having editors, journalists or local influencers pick up on these story lines will generate priceless media coverage including the ability to pick up back links of true local authority. 


Example of public relations in local area marketing
Here's an example of a local story in the Bayside Leader newspaper. It's a public interest story about parcel theft and is the result of collaboration between the publication and ADT Security.

6. Sponsor and get involved with local community groups/events


There's nothing like putting a face to a name. If you have local locations, it's a great idea to get team members involved in the local community. They can participate in local Facebook groups, local sporting clubs and schools. The list of ways to be involved locally is endless and it's in the interest of your business and brand to have a presence in these groups. Offering your key people, the autonomy to sponsor local community groups and events is a great way to bring authenticity and effectiveness to your local area marketing.


Example of sponsorship in local area marketing
For BOQ, Frankston is a long way from their home base in Queensland. What better way to connect with locals is there than sponsoring the local junior football league?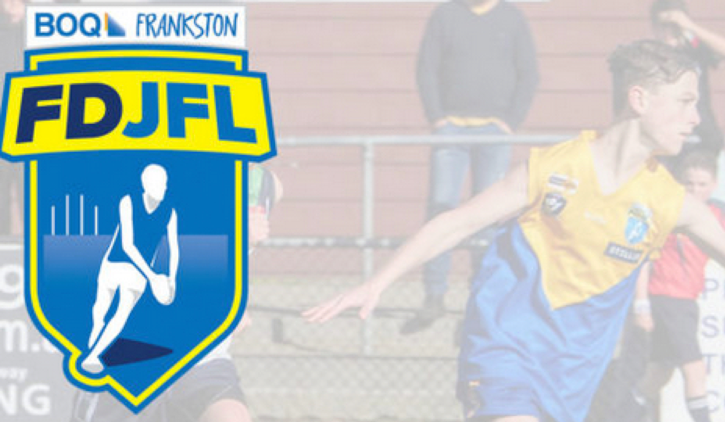 7. Advertise with your local voice


Last but not least is having a local advertising presence in local papers, the letterbox and online to name but a few of the many mediums available on most localities. It matters not whether you are a national brand of a local business, your customers will engage with advertising the leverages local triggers such as local people, community involvement and why it's easy to buy local with your brand or business. For national businesses this can seem a lot of effort and cost, however engaging locally might be the difference between success and otherwise. Businesses like McDonalds over the years have been fantastic local are marketing and their results have been too!


Example of advertising with a local voice in local area marketing
There's nothing like reminder customers that you are born and bred in their local area. It's a strong point of affinity. Red Energy do this well in Richmond where their head office is located.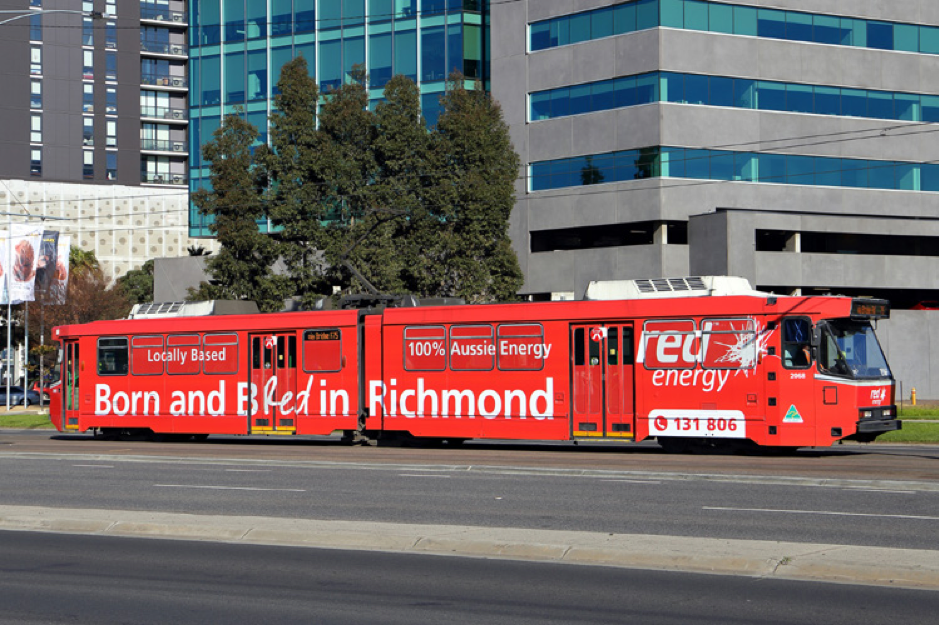 HOW DO YOU PREPARE A LOCAL AREA MARKETING PLAN?

Your local area marketing plan needs to be driven from the local area upwards as it's very hard for any national marketer to understand the nuances in a local area. This is why we suggest that your local area marketing plan be a collaboration between your national marketing team and your location-based team. And if you are a local business then it's up to you to follow the approach below. We prefer working in 90 day increments with 30 and 60 day check in and review time frames.
5 key elements of a local area marketing plan
1. Start with S.M.A.R.T Goals
The key to any marketing plan is the development of your SMART goals (Specific, Measurable, Achievable, Realistic and Timely). Over a 90 period you can bring focus to achieving these goals so it's important not to set more than 3 goals during this period.
2. Local area marketing situational assessment

Then a detailed situational assessment needs to be undertaken. This should cover the following 4 C's:

Community – Review key trends in the category at community level
Customer – Review key trends in buyer personas and sales channels
Competitors – Review key activity/performance trends with existing and new competitors
Company – Review key activity/performance trends for brands and service delivery

3. Local insights, Issues and Implications
Review and adjust every 90 days and completely re do every 12 months. The most important part of this assessment is the 'so what factor' which should be captured in a table with 3 headings: Insights; Issues; and Implications.

4. Local strategies and tactics

Now it's time to align your strategies and tactics with your SMART goals. Start by creating a table with 6 headings – Goal, Strategies, Tactics, Timings, Budget, Responsibility. For each goal there should be no more than one key strategy, however there may be multiple tactics that are employed to achieve the goal. Working carefully to known budgets and allowing for time to execute before your 90 period commences is important to avoid failure.

5. Local area marketing review and reset

Lastly, a review and reset process needs to be allowed for. What were the metrics resulting from each of the tactics? Which one worked best? Did the strategy deliver the goal? Were any qualitative insights generated? What would we do different is we were to execute again?
Whatever the strategies and tactics you decide to employ at a local level, the critical success factor in your local area marketing is leveraging the closeness or even intimacy that you can achieve with your customers. Local businesses have known this for years and this opportunity, possible through decentralised marketing operations, is also available for national brands – particularly those that have local outlets as part of their distribution strategy. However, being physically local is not enough. Real success in local area marketing, resides in empowering local team members to connect with the locals at a human level.