WHY VIDEO CONTENT IS SO IMPORTANT FOR MARKETING IN THE DIGITAL AGE
It is easy to see how significant video content marketing is in today's digital age. Video is engaging us on nearly every platform and like TV engages all of the senses. The only difference from the broadcast TV model is that we choose to view.
HubSpot research shows that 71% of people watch more video than they did a year ago, with almost a third of all online activity now spent watching video. With the rise of social media and streaming services such as Netflix, video is now a huge part of our everyday lives. And due to our visual nature, it is not surprising that we find video more memorable and engaging than other static forms of content.
Click here for the definitive guide to Content Marketing Strategy in 2020.
Here are just a few examples why video content is so vital in this digital world.
Video helps increase marketing effectiveness
Video is fast becoming a hero in the digital marketing world. Consumers like it because it's easy to digest, entertaining and engaging. Marketing professionals like it because it provides them with an eye-catching, flexible, and extremely shareable medium that allows them to easily reach their target audiences. In fact, 87% of businesses are now using video for marketing according to HubSpot. It is fast becoming an essential tool in the marketer's arsenal.
Video can be used to elevate the marketing platforms that business currently use such as social media, landing pages and EDMs. Adding video to your emails can increase click through rates by 300% according to HubSpot. And using video on a landing page will not only hold the user's attention on the page for longer, it also boosts conversion rates by up to 80%.
If you want to grow your conversion rate and increase exposure at the same time, then adding video to your current marketing strategy is the way to go.
Video can also be a key influencing factor during the conversion phase of the customer journey, particularly when it comes to online purchases. Research shows that 96% of shoppers find videos helpful when making purchase decisions online. (Animoto, 2014).
Video can also help explain the benefits and points of difference of a product in a more efficient and entertaining way for the consumer. 'How to' or 'explainer' video formats allow customers to gain the confidence and support they need to purchase the products related to the video. A study by Wyzowl claims that 74% of people who get an opportunity to see a product in action via an explainer video will buy it.
Video is a natural for social media engagement
Businesses who are already investing in social media are missing out if they neglect to make video a staple of their social strategy. Almost half (45%) of individuals watch more than an hour of video content on Facebook or YouTube every week. As more social networks follow Facebook's lead and prioritise video content, the importance of including video messaging across all social media platforms has become even more vital.
Including videos on social media platforms can also help to build brand trust by providing the consumer with a view behind the curtain of the brand. This will help create a stronger connection with them.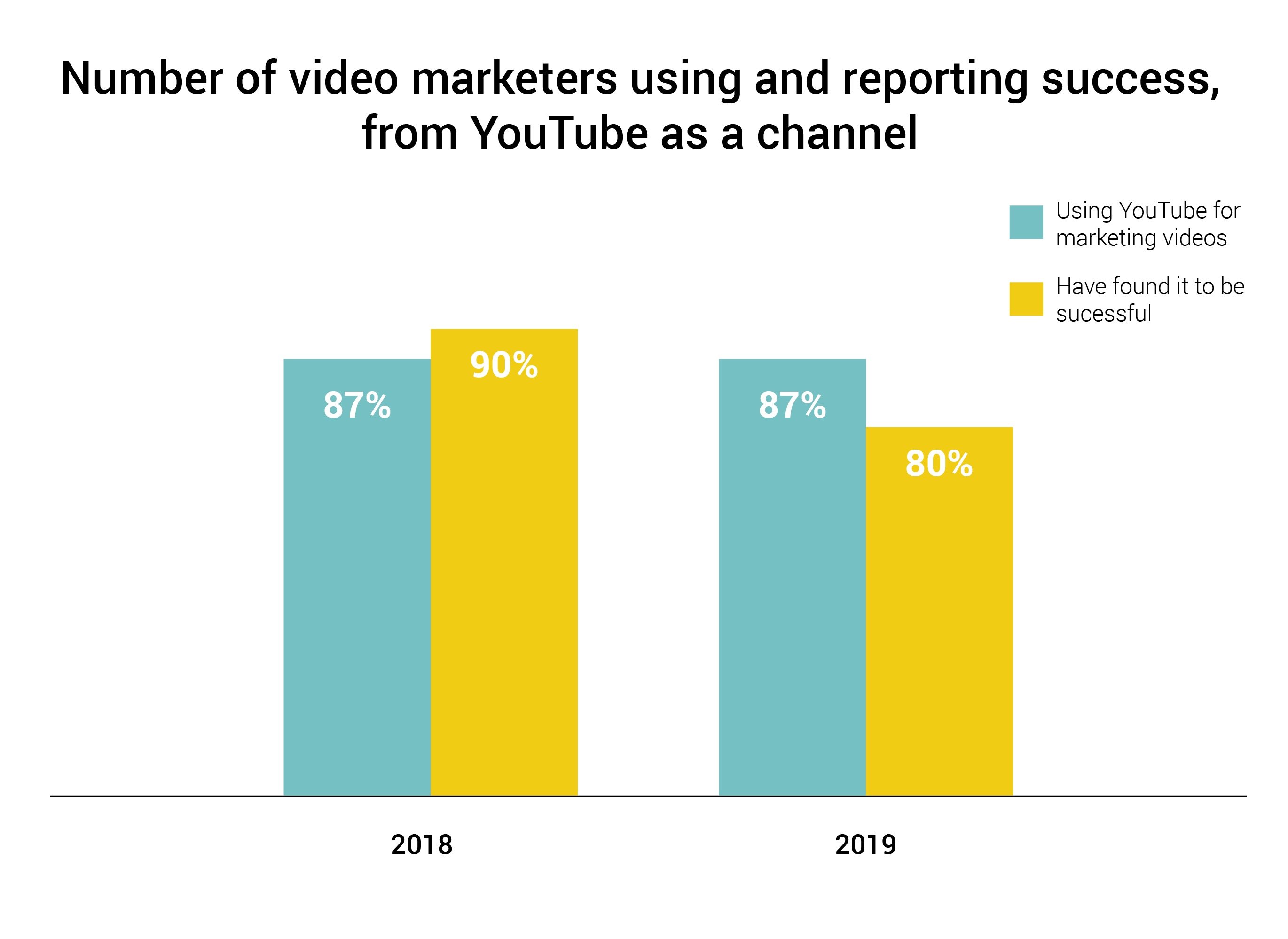 Improve your Marketing ROI
Video content has the potential to have a fantastic impact on ROI. In fact a survey by HubSpot shows that 51% of marketing professionals claim video as the type of content with the best ROI.
Video is now being used to a greater effect and the marketing world is taking note with 83% of marketers now saying that video gives them a good ROI, which is an increase from 78% just twelve months ago.
With so many video formats, context matters
There's lots of good reasons to use video in the digital age, but remember, context is everything in life and it's no different for video marketing.
Ensuring you produce video content that is fit for purpose is important. For example, investing too heavily in production costs for social media is likely to produce a poor ROI given the disposable nature of social media.
Conversely you will want to spend the time and money curating the best video content you can produce for something that's evergreen in nature like your brand story.
As you can see below, video content has numerous marketing and business contexts. Applying this logic will help you get the most out of your video marketing initiatives.
Video and digital – natural partners
It's not too hard to see why video is so popular in the digital age we live in. It's an easy-to-digest and flexible content format that gives us a break from the overwhelming nature of heavy copy based information online.
And it makes sense: in an impersonal digital age, where we are craving human connection, entertainment and guidance.
We want to see and hear people and their advice/opinions in a real-life setting - it breaks through.
So, in order to remain competitive and relevant in this digital age incorporating video marketing into your overall strategy is vital.